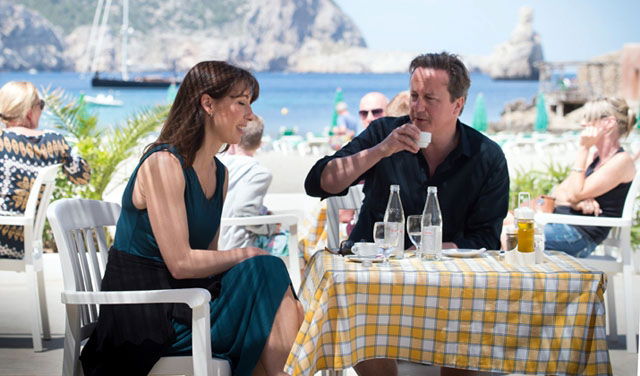 UK Prime Minister David Cameron is set to enjoy a Lanzarote Easter break with his family.
Cameron, who spoke on Wednesday of his 'difficult week', will soon be jetting over to Lanzarote for a holiday with his family.
When asked about his Easter plans on BBC Radio Norfolk Cameron had said: "I am going to be spending time with my mother-in-law", adding "I think I am spending Easter Day with Samantha's family."
But it seems the PM forgot to mention that he'll be spending a week in the Canary Islands with wife Samantha and their children, Nancy, Arthur and Florence.
Reportedly, the Camerons will be staying at an upmarket hotel, a few miles from the coast, and will be arriving on the island on Saturday.
Downing Street have refused to comment about security grounds but Spanish media have quoted Lanzarote police sources, saying that security measures will be in place.
The Cameron family are fans of holidaying in Europe – last year they went on several breaks, including one to Ibiza in May and another to Portugal's Algarve in July.
The Cameron family can expect good weather for their break, with Lanzarote temperatures expected to range between 21-23C (70-73F).
Lanzarote Tourism Board Director Hector Fernandez described the PM's choice as: "an important pat on the back" for Lanzarote's reputation.