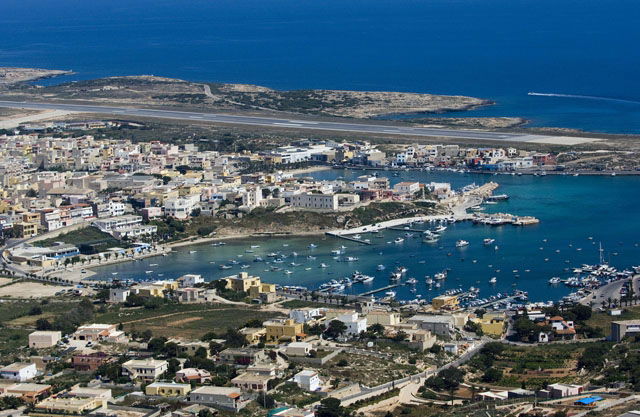 Over 4,000 migrants have arrived in Europe by boat in the past two days, with the Italian government calling the crisis 'increasingly glaring'.
The crisis follows Italy's Home Secretary Angelino Alfano's warning just a few days ago that more than half a million migrants are ready to set sail from Northern Africa for Europe.
Mr Alfano, who called an emergency summit with police, Navy and coast guard officials regarding the issue, spoke to Italian radio and warned: "The landings are non-stop and the emergency is increasingly glaring. 
"Right now two merchant ships are rescuing two boats with 300 and 361 people aboard. It appears there's at least one corpse on board'. 
"Europe must take the situation in hand."
Mr Alfano described how the traffickers reap vast profits from the migrant boatloads. The traffickers are equipped with satellite phones and send out requests for help just 30 or 40 miles from the Libyan coasts.
An Italian Navy ship, the San Giorgio, was called to rescue four overcrowded boats with 1,000 people onboard, including women and children. There were no life jackets.
The other 3,000 migrants were rescued by coastguards, patrol vessels and merchant ships before being taken ashore.
Italy's southern-most island, Lampedusa, has long been a gateway for illegal immigrants looking to enter Europe. 
Last year more than 40,000 people made the journey to Italy, often on unseaworthy boats.
However, so far in 2014 15,000 migrants have landed on the Italian coastline, a huge increase on the first three months of 2013. 
Illegal migrants who make it to the EU are to remain in the country where they first seek asylum.
However, many hope to move on from Italy undetected to get to northern Europe, with its improved job prospects and generous benefits.