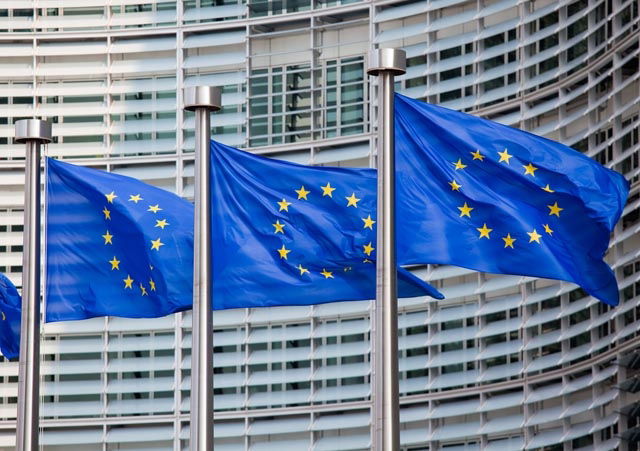 The EU is considering proposals for a common European number plate design for all European vehicles.
The European Parliament also wants all vehicles and number plates to be fitted with 'identification tags'.
News that the 110-year-old British licence plate design could be axed has led to broad criticism.
There are also fears that Europe may call for all licence plates to carry the EU flag under the regulations.
Conservative MEPs have attacked the move, branding it 'idiotic'. There was also opposition from motoring groups, along with fears about the cost of replacing the existing plates.
According to UK newspaper The Daily Mail, the documents state: "The Commission should consider whether the cross-border trade in and free movement of vehicles could be further increased by introducing safeguards against fraudulent use of number plates and by equipping vehicles and their number plates with identification tags.
"The Commission could also consider whether the obstacles faced by citizens and businesses when transferring their vehicles from one Member State to another could be further offset if there were a possibility of equipping their vehicles with number plates in common colours."
The possibility of identity tags, supposedly as an anti-fraud measure, raised it could lead to an EU-wide vehicle database.  
Following the news RAC spokesman Simon Williams said: "The British number plate is simple, highly effective and, while it has changed several times over the years, has been part of our driving heritage for 110 years.
"While there are clearly benefits to be had from having the same style of number plate throughout Europe with identification tags to stop fraud, it would be a real shame to lose ours.
"It ought to be possible to come up with a set of common guidelines that allow countries to adapt their number plates slightly without going for full standardisation.
"If that really has to be the way, perhaps the UK's number plates should form the basis of a new harmonised standard, especially as several other countries already use a very clear format closely resembling ours."
Reportedly, the plans have the support of a large number of MEPs, making it likely that the laws could be passed.