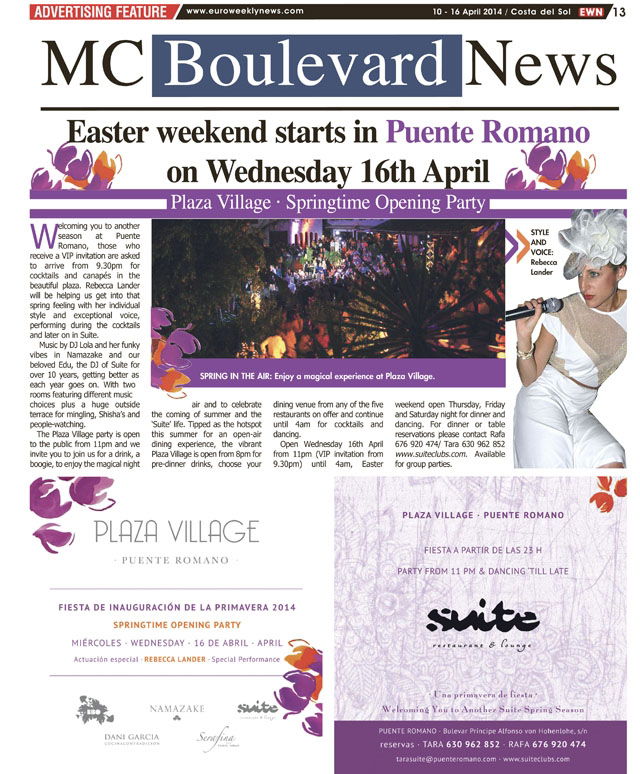 Puente Romano's Easter Weekend starts on April 16.
VIPs are invited to arrive at the Puente Romano for 9.30pm for cocktails and canapés. Rebecca Lander will be at the opening to sing for guests.
Later on at the event there'll be music from DJ Lola in Namazake and Edu in Suite.
The Plaza Village will be open to the public from 11pm and everyone's invited to go along for a drink and a dance.
Tipped as THE place to go this summer, Plaza Village is open from 8pm for pre-dinner drinks.
Choose from any one of the five dining venues and stay until 4am for drinking and dancing.  
Plaza Village is open from Wednesday April 16th from 11pm (9.30pm for VIPs).
For dinner or table reservations please call Rafa 676 920 474 or Tara 630 962 852.