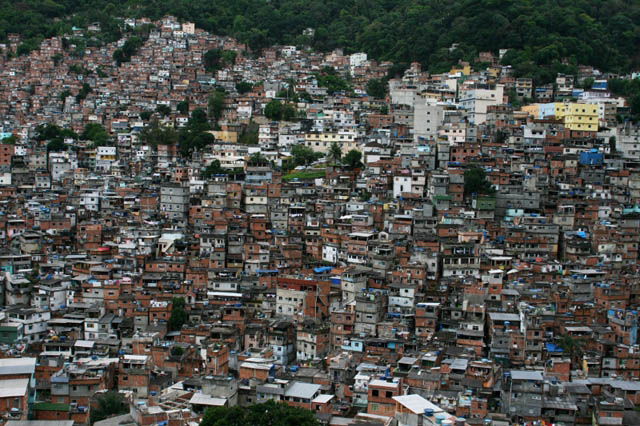 A Brazilian woman was mugged on live TV in Rio de Janeiro – while she was being interviewed about the high crime rate in the area.
The woman was complaining about the lack of police yesterday (Wednesday) when a thief attempted to snatch her gold necklace in broad daylight.
The woman, who was not named, was speaking to RJTV about a lack of police when the mugger attacked.
The man failed in his shot at snatching the necklace, breaking the chain before running across the road following his botched attempt.
The RJTV interviewer attempted to chase the would-be-robber but the petty criminal proved too fast and managed to escape.
Rio de Janeiro is world-renowned for its high crime rate, with the hundreds of favelas outside the main city being places where gang and drug-related crime is rampant.
Tourists travelling to Brazil for this summer's World Cup are being warned to keep their wits about them, as criminals tend to see foreigners as easy targets, with rich pickings.
Brazilian authorities, including the army and police force, have tried to clean up crime ahead of the tournament – but many feel that the operation has been something of a failure.