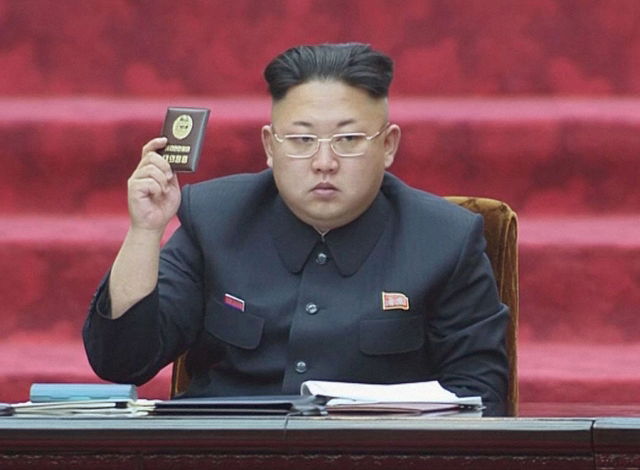 Kim Jong-un has 'won' re-election as leader of North Korea in a rigged vote where no other candidates were permitted to stand.
Following a pre-determined vote, Kim was reaffirmed as First Chairman of the powerful National Defence Commission (NDC) by the country's Supreme People's Assembly.
Last month North Koreans cast their ballots for the election.
The state-controlled Korean Central News Agency (KCNA) described the election as "the great jubilee in the nation's history" and described how parliament cheered as the result was revealed.
The KCNA said: "All the deputies and participants in the session broke into stormy cheers of "hurrah!", extending the highest glory and warmest congratulations to him (Kim Jong-un)."
The North Korean leader had his politically-powerful uncle and former political mentor Jang Song-thaek executed last year and dismissed a number of high-ranking government officials over the weekend.
It is not known whether the officials have been killed or sent to concentration camps.
Reportedly, Jang Song-thaek, who was executed as a traitor in December last year, was fed to a pack of hungry dogs.
It has been reported that one of Jang's closest allies, O Sang-hon, was executed with a flamethrower after being branded an 'enemy of the state'.