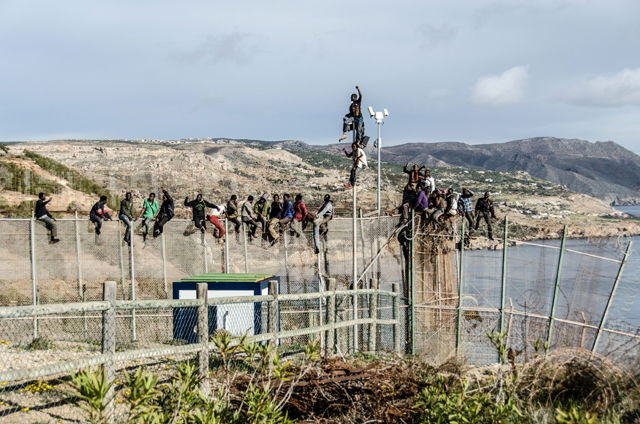 A man, 40, was arrested in the Spanish enclave of Melilla, in North Africa, for attempting to smuggle a child into Spanish territory.
Guardia Civil stopped his Spanish-registered vehicle at the Beni Enzar border control between Morocco and Melilla, suspecting that he could be hiding illegal immigrants inside.
He had a baby, allegedly his own child, in a car seat, but the officers also found an eight-year-old boy in a false bottom underneath one of the seats.
He was covered in sweat and both children were quickly removed from the vehicle.
They are believed to be Syrian.