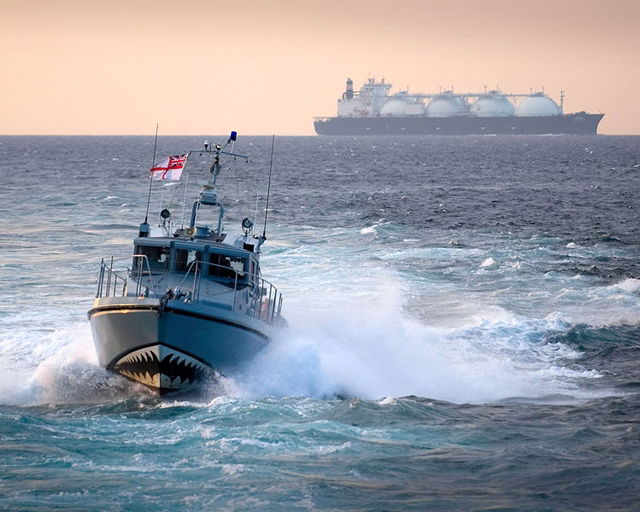 Following recent diplomatic tensions over Gibraltar between London and Madrid, there has been more trouble this week.
On Monday a Royal Navy warship was involved in a stand-off with a Spanish patrol boat after an illegal incursion into Gibraltar's waters.
HMS Sabre, a patrol vessel with Army and Navy troops aboard, was deployed to challenge the Guardia Civil's Rio Cedena along with two other state ships.
Allegedly, the Spaniards entered British-controlled waters as part of an ongoing 'campaign of harassment' over Gibraltar. Witnesses reported that the vessels made deliberate manoeuvres to provoke a reaction.
Following recent provocations, UK MPs are demanding that a Royal Navy frigate be permanently based in Gibraltar as a deterrent.
Recently, the number of incursions has risen. There were just 30 in 2011, but a massive 496 last year. This means that there have been almost 600 illegal incursions into British seas in 14 months.
2014 has already seen over 80 unlawful incursions, including by Spanish police, naval and coastguard vessels.
Just last week the Spanish ambassador to the UK was summoned again by the UK Foreign Office after one of the country's research vessels unlawfully entered British coastal waters off Gibraltar.
Tory MP Alec Shelbrooke, said: "We are getting to the stage where we need to send warships down there as a permanent presence to protect British interests and our citizens."
Shelbrooke, a member of the All-Party Parliamentary Group for Gibraltar continued: "If Spain keeps encroaching on our territory, then maybe our Navy should start encroaching on any Spanish ships that encroach into our waters."
Gibraltar Chief Minister has warned that Spanish vessels entering British territory may come under fire, as they are not identified as being from 'a friendly nation'.
Fabian Picardo has said that Spanish boats 'may find themselves shot at' if they continue to disregard Gibraltar's marine borders.