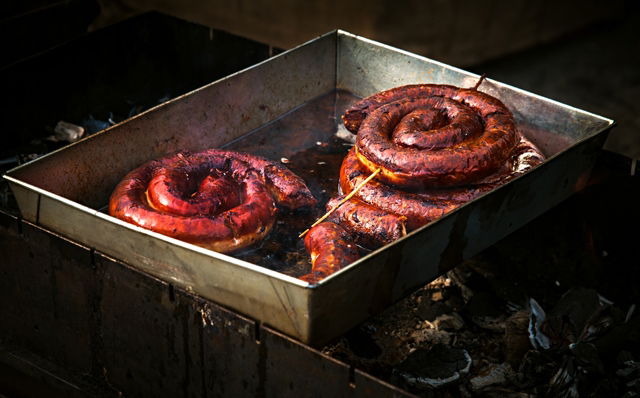 Two Dutch tourists who were burnt by a plate of 'hell's chorizo' (flambéed chorizo) have been transported back to Holland to continue their recovery in a Dutch hospital.
The two tourists, who suffered second degree burns, have gone home after staying for several days in the burns unit in the Malaga regional hospital of the Axarquia.
The pair, a man, 51 and a woman, 48, were on holiday in the Malaga region when after ordering a plate of flambéed chorizo in a Nerja restaurant, they noticed it was not hot enough and asked for more alcohol for the burner; this then blew up.
The ambulance took them to the hospital where they were transferred immediately to the burns unit due to the seriousness of their injuries.
They burnt a total of 20% of their bodies including their shoulders, faces, hands and chests.