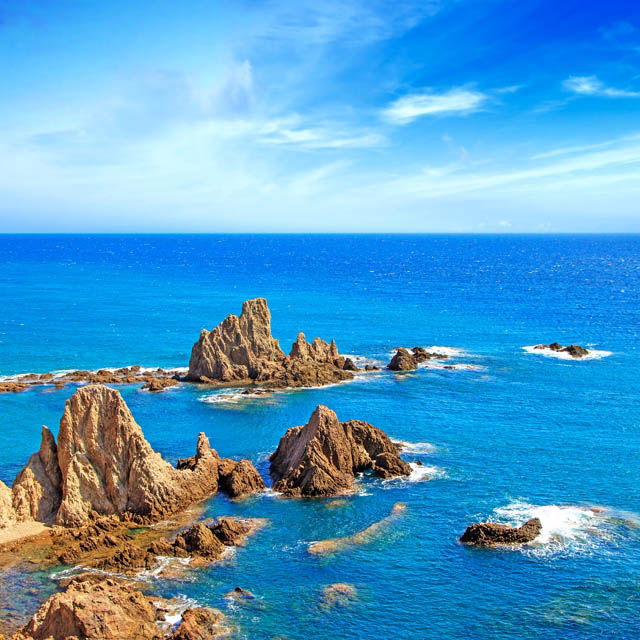 Eight Egyptian sailors caught red-handed with nearly 10 tonnes of hashish worth €60 million have been set free by a judge.
Judge Fernando Andreu of the National Court decided that a new law preventing Spanish judges investigating 'international crimes' meant the sailors were out of his jurisdiction.
The sailors were detained about 25 to 30 nautical miles south of Cabo de Gata  in Almeria.
The operation was launched when customs planes noticed a suspicious fishing vessel, not flying the Spanish flag, but with inscriptions in Arabic characters on the bow.
Customs intercepted the boat, following information provided by French Customs. Once boarded, the team discovered 450 bales of hashish, around 9.8 tonnes.
The sailors and the boat were seized, and the detainees were presented to Magistrates in Almeria.
When referred to National Court No 4, Judge Fernando Andreu released them.
This was against the advice of the public prosecutor's office, responsible for the fight against drugs in Spain, which argued that international treaties allowed for their continued imprisonment whilst awaiting trial.
Choosing to apply the new legislation literally, the judge said that the new legislation no longer allows Spanish justice to act in such cases, given that the boat is not Spanish, nor are the suspects, who were not in Spanish waters or flying a Spanish flag, and nor were they en route to Spain.
Last month, Spain's governing Partido Popular pushed through a new law removing Spanish judges' competence to handle cases of universal justice, which is the investigation of serious crimes committed outside Spain.