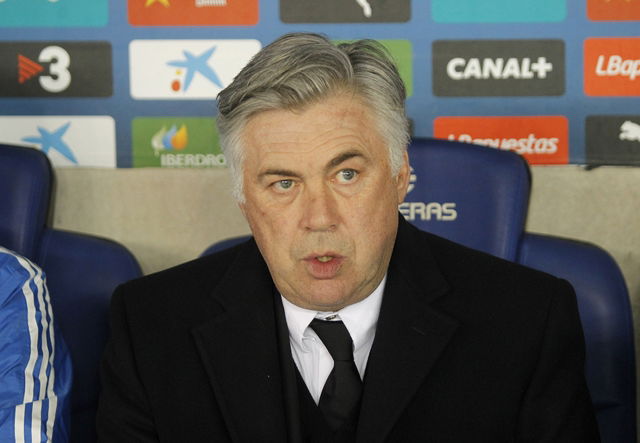 Real Madrid manager Carlo Ancelotti is concerned about star player Ronaldo's fitness after the player left training early ahead of the showdown with Borussia Dortmund.
Ahead of Real Madrid's Champions League match against Borussia Dortmund there are worries over Ronaldo's knee injury.
The striker had to leave yesterday evening's training session (Monday) in Iduna Park after just 20 minutes when pain in his left knee, which has been giving him some problems lately, flared up again. 
The decision on whether he plays will be made today.
When asked about the line-up Ancelotti was hesitant about Ronaldo, suggesting the final decision would be made today following the disastrous training session.
Ancelotti said: "We are in the right state both mentally and physically to finish the season very well."
The Italian acknowledged the threat of Lewandowski. He said "It is clear that the presence of Lewandowski will make them more dangerous."
The striker scored four times in Dortmund's first leg 4-1 win in last season's Champions League tournament. 
Following the goals last season Real Madrid made it crystal clear that they wanted to sign the Polish player.
Real Madrid have scored 32 goals in this season's Champions League, seven more than the next highest scoring team PSG, and nine more than rivals Bayern Munich, Barcelona and Atletico Madrid.
Borussia Dortmund manager Jurgen Klopp, talking of his team's pending task, said: "Miracles don't usually happen if you talk about them beforehand."