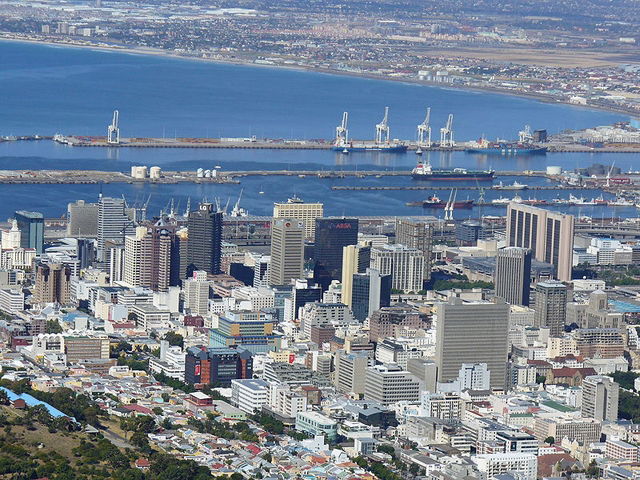 A British man suspected of arranging the murder of his wife on their South African honeymoon has been extradited to face trial.
Shrien Dewani, 34, has been flown from the UK's Bristol Airport after a lengthy legal battle against extradition.
Dewani tried to fight the extradition on the grounds of his mental health problems, and was allegedly suffering from depression and post-traumatic stress disorder.
He was taken from Fromeside Hospital to Bristol Airport accompanied by Metropolitan Police Service (MPS) Extradition Unit officers.
At the airport, officers were met by representatives from the South African authorities who then escorted him on the flight to Cape Town.
Dewani is set to appear in court later where he will be formally charged. If he is found fit to do so, Dewani could stand trial in September.
Dewani stands accused of being behind a plot to kill his Swedish bride Anni, 28, who was murdered in November 2010 after being kidnapped during a taxi ride through the outskirts of Cape Town.
Three men have been convicted for the crime already and are serving jail terms. One of them is a hitman, Xolile Mngeni, who is serving a life sentence for Anni Dewani's murder.
Taxi driver Zola Tongo was given 18 years after admitting his role in the killing and another accomplice, Mziwamadoda Qwabe, pleaded guilty to murder and received a 25-year prison sentence.
Prosecutors allege that Dewani ordered the killing of his wife.
Anni's uncle, Ashok Hindocha, told a news conference on Monday he was relieved his family have an opportunity to get justice.
He said: "I am relieved. Hopefully this case from now onwards will be about Anni.
"Until now, it hasn't really been about her. You cannot really blame anyone. It's the justice system and the way it is.
"Obviously, we were extremely surprised that it took so long."
Anni's brother, Anish Hindocha, said: "It's been very difficult. There is no life in our family any more, we struggle.
"With the help of the South African people, with the help of the British people, we are at least trying to cope.
"We need justice for Anni. That's the only thing in our minds, and we will hopefully get it soon."