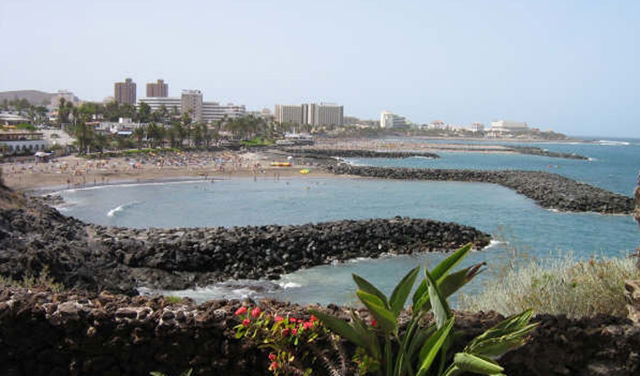 Two British women have drowned in Tenerife while trying to rescue their children after they were swept away by a wave at the beach.
The holidaymakers, Barathe Ravikumar, 39, and Uma Ramalingam, 42, were pronounced dead at the scene.
The incident happened at the Playa Paraiso resort in the south west of the island, which is about five miles west of the popular Playa de las Americas complex.
The group, believed to be from the same extended family, are understood to have been washed out to sea after being knocked from a rock by a large wave at about 6pm yesterday.
Onlookers rushed to help, managing to pull both children and two of the women back to the beach. However, one of the women could not be revived.
Onlookers called emergency services at about 6pm and a rescue helicopter was immediately scrambled, with ambulances and police being sent immediately to the scene.
A rescue helicopter got to the third woman, who had been swept further out to sea, but she too could not be revived.
The youngest child was treated for hypothermia, while the 14-year-old was treated for minor bruising at the scene.
One of the women, Ms Ramalingam, was a consultant obstetrician from Altrincham in Cheshire.
She worked in a number of hospitals across the Pennine Acute Hospital Trust catchment area, including Royal Oldham Hospital, Fairfield General Hospital and North Manchester General Hospital.
A police spokesperson said: "Witnesses rescued two women and two children from the sea. The rescue helicopter found a fifth person, a woman, in the sea and one of the rescuers reached her and pulled her into the aircraft.
"On seeing her heart had stopped, he and colleagues started revival techniques as they took her to dry land.
"Attempts were made to revive the other two women rescued from the water but they weren't successful and they were confirmed dead."
A Foreign and Commonwealth Office spokesperson said: "We can confirm the deaths of two British nationals in Tenerife."