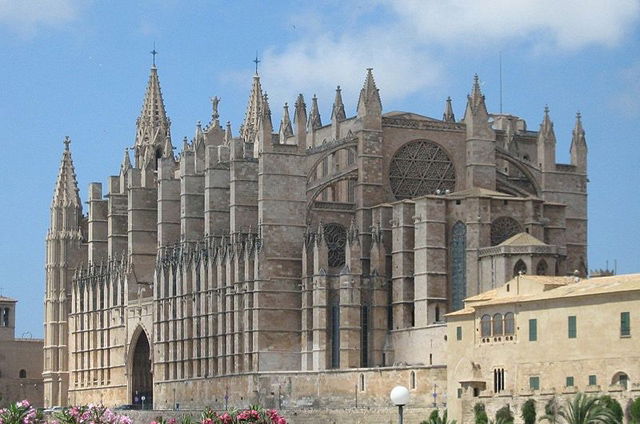 Palma de Mallorca Cathedral has received a bomb threat by phone.
A man called at around midday saying he had planted a bomb and saying the building should be evacuated.
However, the tone of his voice made the recipient suspect it was a joke. The police were called and the building was searched, revealing a lost backpack but no explosives.
Although visitors were surprised to see police in the cathedral there was no panic.
Meanwhile, the cathedrals of Leon and Santiago, which had received simultaneous threats, allegedly from the same person, were both evacuated, but police found no explosives there either.