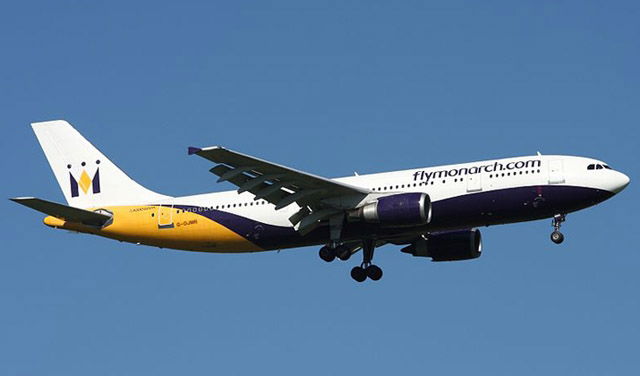 Monarch Airlines have launched an investigation after a British man says security was so lax that he managed to get through security in both Britain and Spain using his girlfriend's passport.
Neil Clulow, a bald barber from Halesowen, says he managed to board a flight from Birmingham Airport and get through passport control at Spain's Alicante Airport using a passport belonging to his girlfriend, Karen Clift, who has long blonde hair.
Neil Clulow, 50, only realised what had happened later when he and his friends were comparing passport photos.
The grandfather of five said: "I can't believe it, especially after the trouble with the missing jet," referring to Malaysia Airlines Flight 370.
On arrival in Benidorm, Mr Clulow paid for UPS to send his passport to Spain – but the company accidentally sent the passport to Germany's Berlin, resulting in Mr Clulow missing his return flight home to the UK.
Monarch offered to fly Mr Clulow home for free the next day, and he was met upon arrival by two senior airline officials who wanted to know all about the incident.
Mr Clulow told UK newspaper The Mirror "They wanted to know what happened. They asked if I would be willing to point out the woman who let me through because it was a serious breach of security."
However, Mr Clulow said: "I didn't want to do that to her, so I refused. I've heard nothing from them since."