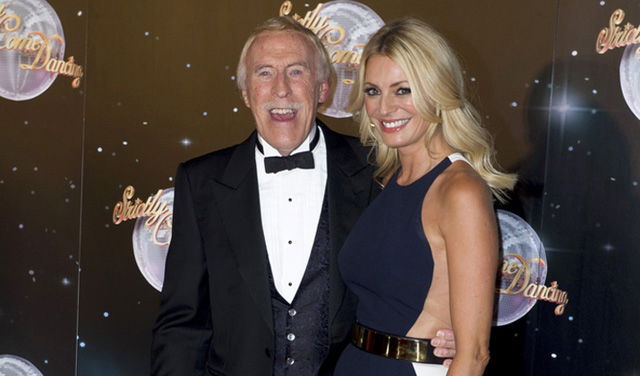 After 10 years of presenting popular BBC TV show Strictly Come Dancing, Sir Bruce Forsyth is bowing out.
Sir Bruce, a national treasure, said it was the "right time to step down from the rigours" of fronting the popular Saturday night show.
Recent months has seen Sir Bruce's workload scaled back, with the co-presenter taking time off from the weekly results programme.
But the veteran entertainer, 86, whose career spans over 70 years, insists he is not retiring from show business.
He still plans on working on pre-recorded Strictly shows for Christmas and Children In Need as well as one-off BBC specials. He will also do some theatre work.
The star, who was knighted in 2011, said: "After 10 wonderful years and 11 series, I believe it is now the right time to step down from the rigours of presenting the Strictly live shows.
"I am very proud of what the show has achieved and confident it will entertain the nation for many years to come. I am also delighted that by presenting the Christmas and Children In Need shows I will continue to have a strong association with Strictly.
"In addition, I am looking forward to the specials planned with the BBC as well as some live theatre shows, so before anyone asks, I am not retiring quite yet."
The former Generation Game and Price Is Right game-show host has been a staple on UK TV screens for decades, earning a new generation of fans in 2004 when he began fronting Strictly.
BBC1 controller Charlotte Moore said: "Sir Bruce Forsyth is one of the great showbiz legends of our time and Strictly's success is due in vast amounts to him.
"I am so pleased he will continue to be part of the Strictly family and promise viewers that we haven't seen the last of him on BBC1."