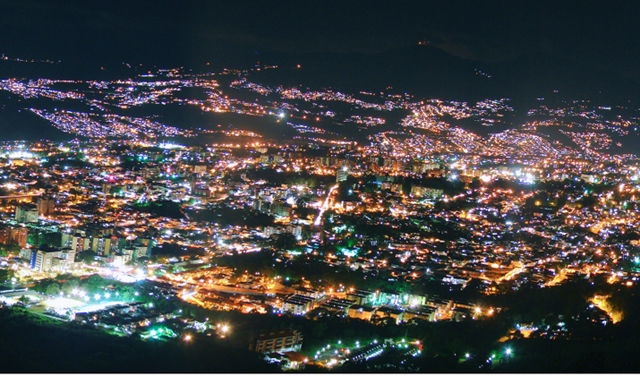 One of the top ten most wanted by Interpol in Spain has been arrested according to National Bolivarian Police (PNB) state coordinator, Yolmar Garcia.
Venezuelan Gabriel Reyes, 24, was detained in Avenue Carabobo, San Cristobal, Venezuela, when police were attempting to move crowds along and limit disturbances.
Reyes has been charged with drug smuggling, criminal association, closing roads and civil disorder.
Miguel Rodriguez, Internal Affairs Minister, said the arrest of Reyes "reveals the relationship between drug smuggling, and other organised crime with the violent protests".
Head of Strategic Operational Command of the army, Vladimir Padrino, also said that during the same operation, authorities had arrested fourteen other people.
Padrino alleged that the men, who had weapons including a number of guns, were paramilitaries, and said that one man was "shot down" during the arrests.
On Tuesday thirty people were detained in the capital city, Caracas, following violence in Santa Fe and Las Mercedes.
Violence broke out as barricaders set fire to five floors of the housing mission head offices and a police station in Santa Fe.
Rodriguez said that two men who were arrested in Santa Fe were in possession of an armoured vehicle, tear gas, explosives, pistols, gas masks, night vision goggles, satellite phones, bullet proof vests, tanks of petrol and knives.
Rodriguez said the vehicle was "equipped with special compartments in order to spread caltrops [spiked hoses to puncture tires] … and petrol onto public roads, which is a type of terrorism that we have seen in recent days."
Venezuela has seen a wave of violent protests and civil unrest in recent weeks, with many demonstrating against the policies of President Maduro as well as corruption and economic problems.