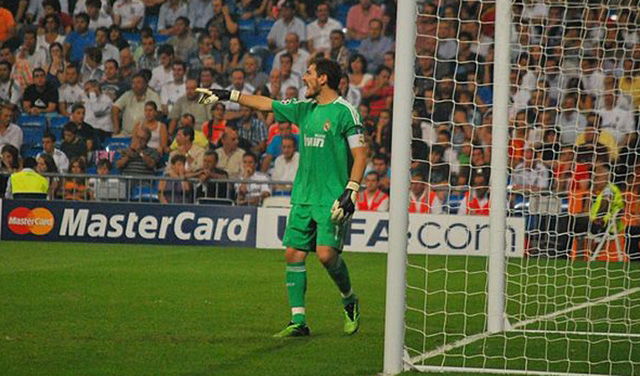 Spanish football star Iker Casillas has said that when football manager Vicente Del Bosque left Real Madrid he took a piece of the Spanish club with him.
Real Madrid goalkeeper, Iker Casillas, recently revealed that he doesn't understand why the current Spanish national team coach was forced out in 2003.
In the prologue for a new book, 'Vicente, an authorised biography', the player describes what he learnt from Del Bosque, one of the most respected managers in the world.
 Casillas said: "In 2003 we had a great team and everything was going well.  With the group we had you could argue that anyone could have managed us, but in four years we won two Champions League titles, La Liga and one Intercontinental.
"One night, I was one my way to Alicante, when I learned that Del Bosque had left the club.  We were aware there was something."
"The celebration of winning La Liga was the worst I can remember. His departure from Real Madrid hurt, it was like losing a part of the club."
Casillas, 32, then went on to talk about what Del Bosque taught him. He said the manager taught him lessons he'll never forget, like humility, when he opted to drop him as a starter in favour of César Sánchez.
He said: "He helped me, but also made me see the reality of football, the sport and life. He gave me confidence and then, later, a long while on the bench.
"At first I was annoyed because no player understands why he's dropped from the starting 11.
"After several weeks, I finally understood and when I got the opportunity I showed he could confide in me, like at the final in Glasgow."
The player was reunited with Del Bosque when the manager took over from Luis Aragonés in 2008 with the Spanish national team.
"He taught me to how live with winning and to respect your friends as much as someone wants to make your believe that they are your worst of enemies.
"He's maintained the calm in the difficult moments as well moments of joy after winning the Cup. He's helped the footballers and the fans."