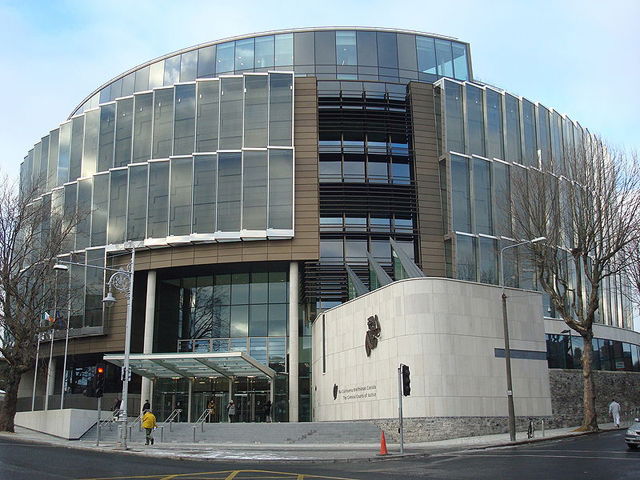 The stepfather of missing Irish teenager Amy Fitzpatrick appeared in court yesterday, charged with the death of her brother.
Dave Mahon, 43, was arrested late last month and charged with killing Dean Fitzpatrick, 23, who was stabbed in May last year in Dublin.
On Wednesday (April 2) Mahon appeared in court and a State solicitor told the judge: "My application is for a five-week remand for the service of the book of evidence." His defence lawyer agreed to this.
Mahon had previously been questioned last year regarding Dean's death and released without charges. He has reportedly kept in touch with the police since.
In March he returned to Ireland when requested and was remanded in custody after being formally charged with his stepson's murder.
On Monday of this week he was granted bail in his own bond of €10,000, and his father was allowed to act as an independent surety, providing a further €5,000.
Audrey, his partner, and the mother of Dean and Amy, has accompanied him throughout the proceedings.
Mahon must reside at the Dublin address he has given, sign in daily at his local police station, notify of any change of address and has surrendered his passport.
Dean Fitzpatrick, father-of-one, came to live with Dave, Audrey and Amy in Spain in 2004 and was here when Amy went missing in 2008, aged 15.
Amy vanished around midnight on January 1 while returning home in Riviera del Sol, after leaving a friend's house. She said goodbye at approximately 10pm and should have arrived home 10 minutes later.
Amy, who had black hair, blue eyes and a pale complexion, was not carrying any money, phone or passport. She is 1.65m tall and was wearing dark coloured crushed velvet tracksuit bottoms and a black T-shirt with the word 'DIESEL' in various different colours when she was last seen.