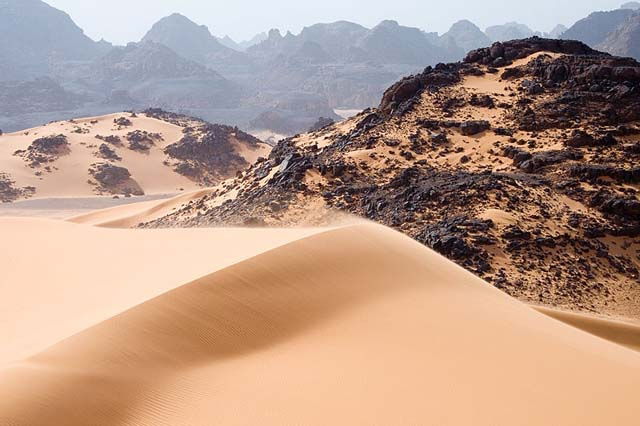 Smog is sweeping across Britain, with many parts of the country so badly hit that it has caused a rise in surgery and hospital admissions.
Parts of the country are currently experiencing the highest level of air pollution ever recorded by the Department for Environment, Food and Rural Affairs (Defra).
This rise in pollution is in large part due to dust from the Sahara. It is causing many to wheeze and cough, with doctors reporting a considerable increase in admissions – especially for patients with respiratory problems which indicate poor air quality.
Some London commuters have started wearing face masks in a bid to block out some of the level 10 pollution.
The low air quality is caused by a number of sources, including dust from the Sahara desert, domestic pollution and European emissions.
These pollutants have combined to hit the country, being brought to the country by the recent low south-easterly winds.
Several times a year Saharan dust gets blown over Britain, with the latest episode caused by a recent large North African wind storm.
Some parts of the country are facing the highest possible level of air pollution, with "very high" readings reported in London and Kent.
High levels of smog are also forecast for East Anglia, the Midlands, Lincolnshire, the Wirral and the north coast of Wales. A health warning remains in force for millions of people.
Health experts have warned that the elderly, people who suffer with asthma and those with lung and heart conditions must take all necessary precautions, as forecasters warn that the smog will not clear until Friday at the earliest.
The smog situation has led a number of charities and health bodies to warn of the possible health risks.
Kay Boycott, chief executive of Asthma UK, said: "The two-thirds of people with asthma who find that air pollution makes their asthma worse will be at an increased risk of an attack following the alarming Defra warning of high pollution levels around the country."
Britain's 3.6 million asthmatics are being advised to use their blue reliever inhalers more often.
Public Health England's Sotiris Vardoulakis said: "On occasions where levels are high, adults and children with lung problems, as well as adults with heart problems, should reduce strenuous physical exertion, particularly outdoors, and particularly if they experience symptoms.
"Anyone experiencing discomfort such as sore eyes, coughing or sore throat should consider reducing activity."