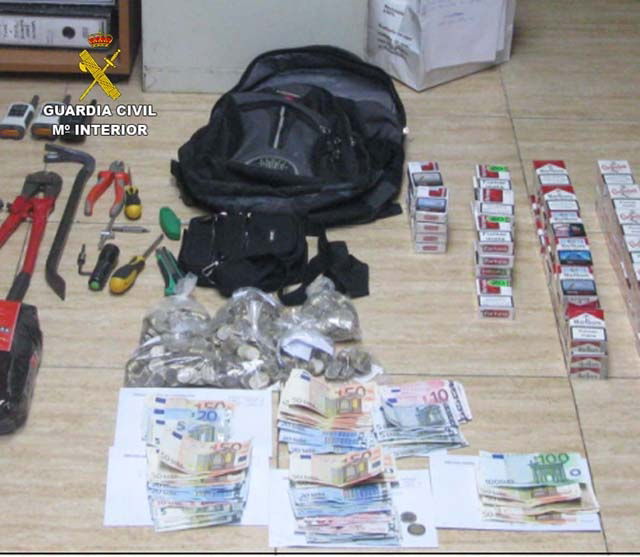 The Guardia Civil in El Ejido has detained three men for, allegedly, burgling in the area.
During a routine traffic patrol the Guardia Civil agents noticed two cars stopped near a roundabout and proceeded, initially, to warn them they could not stop there.
As they got closer they saw three men passing items from one car to another, among them a large amount of tobacco, and decided to inspect the interior of both vehicles and search the men.
The search produced several bottles of alcohol, a total of 205 packets of cigarettes, nearly €3,000 in cash, five packets of coffee, three walkie-talkies and a large number of tools.
The men were then taken to the police station where they were questioned. They could not explain where the items had come from.
On further investigation the police discovered that the items had been stolen from a hostelry company the weekend before. The three men were then placed under arrest on suspicion of burglary.
The police recovered and returned nearly all the stolen items.