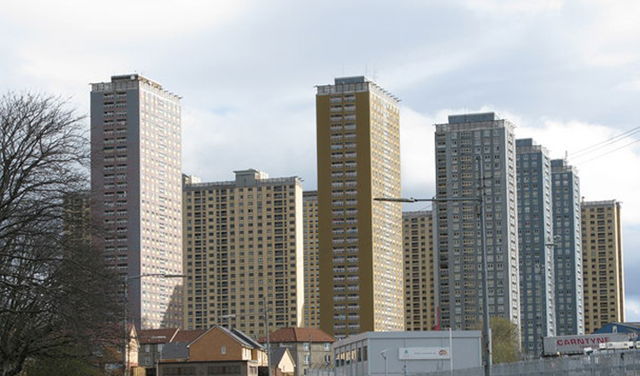 Glasgow is set to kick off the Commonwealth Games by incorporating a live controlled demolition into the opening ceremony.
The Red Road tower blocks, which have been a fixture of Glasgow's skyline for five decades, will be destroyed in less than 30 seconds as part of the start to the games.
The event will be beamed live to the Celtic Park opening ceremony venue.
Hundreds of nearby homes will be evacuated, with residents invited to the ceremony on July 23.
Over 1,250kg of explosives will be used to blow up the iconic tower blocks and bring them crashing down.
Organisers promise that the demolition of five of the six remaining towers, which were built in the 1960s, will be the biggest of its kind ever seen in Europe.
Around 1.5 billion people worldwide are expected to tune in to see the 30-storey blocks collapse.
The sixth tower, Petershill Court, is currently used to house asylum seekers and will be demolished sometime in the future.
Built between 1964 and 1969, the flats were once the tallest in Europe, standing at 89 metres (292ft).
Glasgow City council leader Gordon Matheson said: "Red Road has an iconic place in Glasgow's history, having been home to thousands of families and dominating the city's skyline for decades.
"Their demolition will all but mark the end of high-rise living in the area and is symbolic of the changing face of Glasgow, not least in terms of our preparations for the Games."