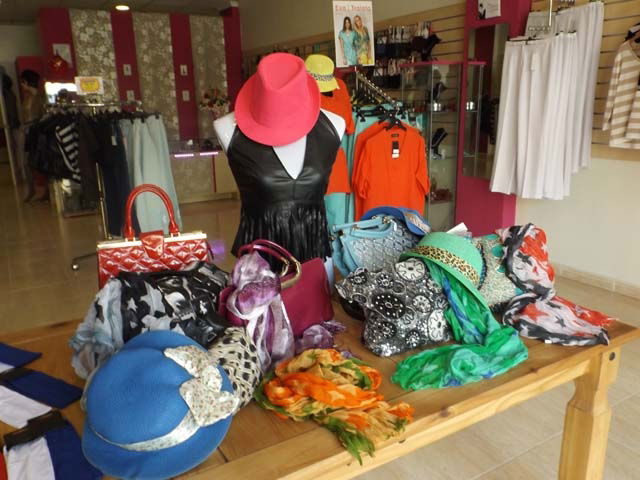 It seems hard to believe that Jenni has already been the new owner of Gladrags for six months, where has the time gone?
But she can honestly say that she is enjoying every single minute of it!
It has been a busy six months, especially since the beginning of the year with all the preparations for this Sunday's Fashion Show, which she is so pleased to announce is a sell-out.
All those who have tickets for the show are going to enjoy a fantastic afternoon's entertainment and will be the first to preview Gladrags' new Spring/Summer collections.
Jenni has 45 different outfits for you to view and purchase, all modelled by 12 amazing ladies (herself included!).
Don't forget, this is no ordinary fashion show as it is all choreographed, so this gives you not just entertainment, but shows you the movement and flow of the clothes.
All the hard work – a few sleepless nights! – will be more than worth it to see Gladrags' first Fashion Show take place.
For any that are unable to make the fashion show, Jenni would love to see you on Tuesday, April 8 for Cava & Cookies to launch the full Spring/Summer range, as well as the labels you are all familiar with at Gladrags, including the UK High Street.
Jenni is pleased to announce she has two new French labels, for which she is an exclusive stockist in this area.
This range offers a quirky sense of style.
A new range of accessories including summer hats and scarves will also be available.
You will find something to suit every age, style, size and budget.
Jenni offers a big thank you to all her customers, old and new, for your continued support to herself and to Gladrags. Long may it continue!
Gladrags, Jenni Rock
c/Malaga
04800 Albox
634 313 694