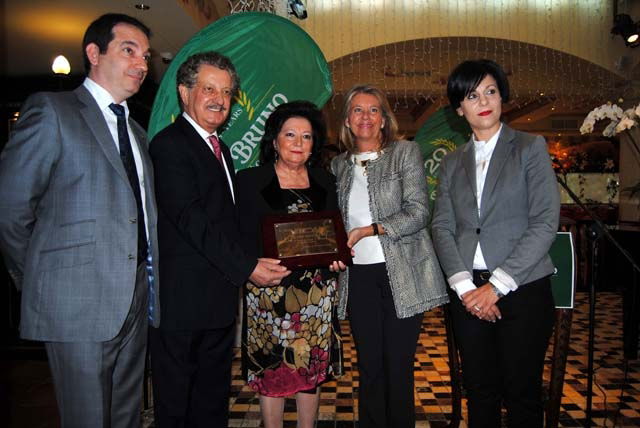 The Da Bruno Restaurant Group celebrated 20 years as a model of Italian and Mediterranean gastronomy on the Costa del Sol.
Marbella City Hall awarded the owners, Bruno and Giuseppina Filippone, for their presence and their contribution towards improving Marbella's gastronomic offer, as well as their commitment with its social, financial and touristic development.
The award was given to them by the Mayor, Angeles Muñoz, at the Da Bruno Sul Mare Restaurant.
As part of the 20th anniversary celebrations, Da Bruno held 'A Night of Opera' which Morris Bishop reports "left all 200 diners with an euphoric feeling of well being that is only rarely experienced."
Sopranos, Cristina Risueño and Claudia Serra, Bass-baritone Javier Moreno, with their mentor, the tenor, Pedro Barrientos, offered a "memorable evening."
In its 20 years, Da Bruno has organised many events, always offering clients something special to complement their food.
They include the Asparagus Days, Grape Harvest Festival, Mushroom Week, Hunting Week, Christmas and New Year celebrations, Saint Patrick's Day, Italian-French nights, and special occasions for Germans, Russians, British and Scandinavians.
Many of them have featured live music from some internationally renowned singers and groups, as well as fashion parades, and their recent support for the Russian Film Festival.
They have also been involved with many social causes and charity associations for which they have raised funds.
They have supported sports by sponsoring many events and sailing ships competing at national and international levels.