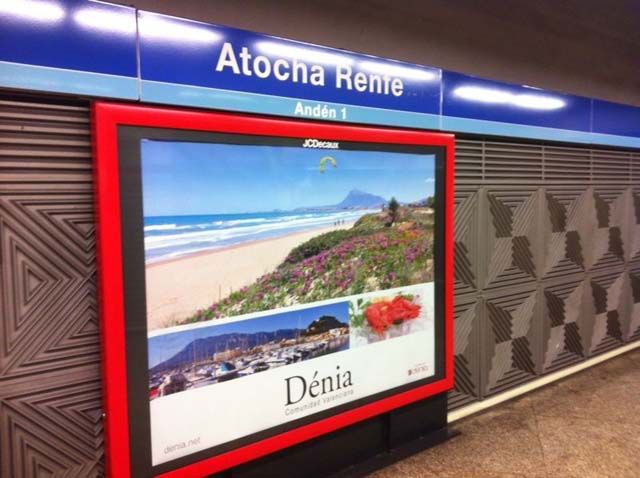 Following last year's successful campaign, Denia is again being advertised on the Madrid metro.
Eye catching posters depicting Denia on the capital's busiest underground lines are now in place on principal stations as well as the Atocha and Chamartin terminals.
In 2013 visitors from the Madrid region accounted for 37.7% of Denia's quota of national tourism, outstripping the 25% from the Valencian Community and 8% from Cataluña.
The month-long campaign will last until April 14 just as the Easter holidays begin.
The date was chosen deliberately to present Denia as an option for Madrileños planning to make an Easter getaway, the town hall said.