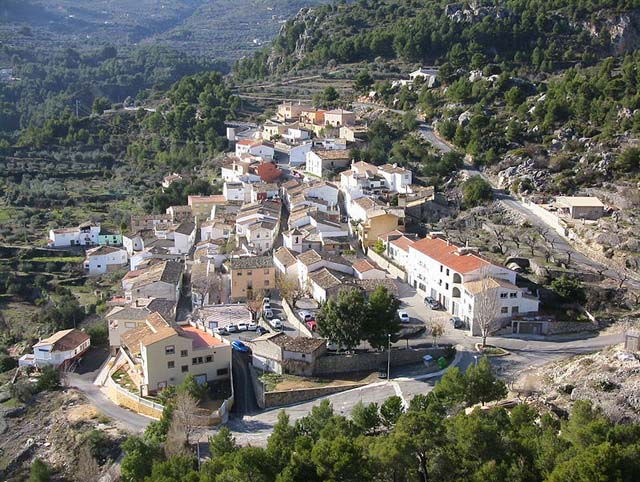 For two weeks Abdet's 100 or so residents were even more isolated than usual.
The village in the Guadalest valley was not, as sometimes happens in the winter, made inaccessible by snow but by copper thieves.
There were 75 copper robberies in Alicante province last month compared with the 30 or so a month that used to occur in the past, Telefonica sources said.
With so many thefts their own supplies are running low and bigger towns are usually first in line for repairs.
Abdet was inevitably low on Telefonica's list and since the mobile phone signal there is very weak, villagers were practically incommunicado for the fortnight it took to reconnect the landlines.
This alone should make Abdet a priority, residents said, particularly as many are elderly people and would be at risk in an emergency.