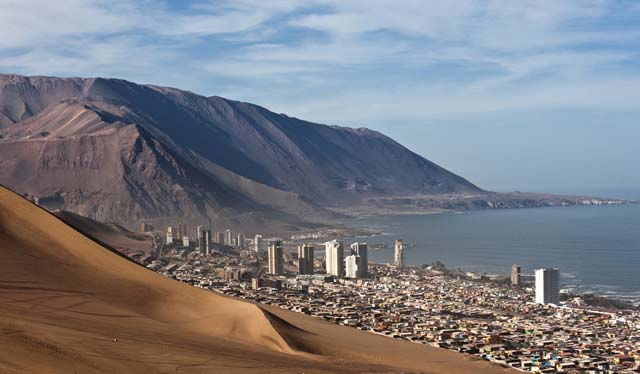 Just a day after Chile was hit by a powerful 8.2 magnitude earthquake and tsunami the country has been struck once again.
A 7.6-magnitude quake hit the north of the country, causing landslides and triggering a new round of evacuations.
The tremor caused a number of landslides near Alto Hospicio, an area in the hills above the port town of Iquique.
Around 2,500 homes and dozens of fishing boats were damaged by Tuesday's quake in Iquique.
Authorities reported that six people were killed in Tuesday's earthquake. They fear that they may find more injured or dead as rescuers gain access to remote areas.
A tsunami alert was issued for coastal communities following the second quake but this was lifted a few hours later.
The Chilean President was among those affected. President Michelle Bachelet had travelled to Arica to see how the city had been affected by the previous disasters, and while there she was amongst a group evacuated from a hotel.
She said: "I was evacuated like all citizens. One can see that the people are prepared."
Chile is especially at risk from earthquakes because the Nazca and South American tectonic plates lie just off the country's west coast. These plates move and, at times, they clash, causing quakes.  
Over recent weeks the country has experienced an unusual amount of seismic activity, forcing officials to work on their emergency procedures, including stockpiling supplies and rehearsing evacuation plans.