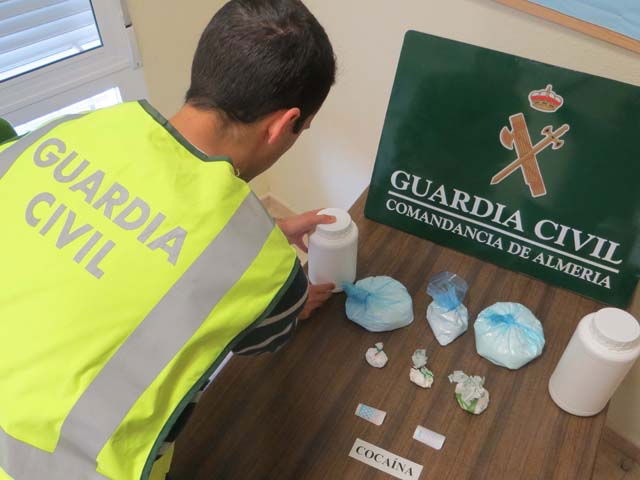 The Guardia Civil have arrested two men for being in possession of over a kilo of cocaine.
The two men, aged 21 and 19, from Huercal-Overa, Almeria, kept the drugs in a locker in the sports centre where they used the gym.
During an investigation aimed at reducing the drug dealing in the area the police noticed the two men frequently coming and going from the sports centre at different times of the day.
After questioning one of the men in his home they accompanied him to the sports centre and an inspection of the lockers they used resulted in several bags of white powder being found.
After analysis revealed that it was 1.33 kilos of cocaine, the police then set about searching for the other man who they found in his home in Huercal-Overa.
The two men, now on remand, stand accused of crimes against public health.