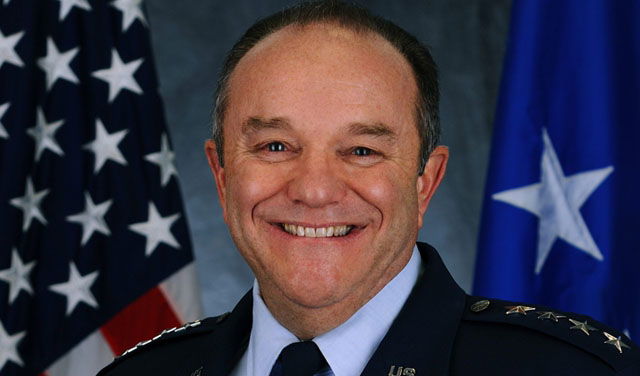 NATO's top military commander has said that Russia is ready to invade Ukraine.
NATO's Supreme Allied Commander of Europe, Philip Breedlove, says Russia could "accomplish its objectives" in just three to five days.
The US Air Force General said NATO (North Atlantic Treaty Organization) has spotted signs of movement overnight within Russian forces.
General Breedlove described the situation as "incredibly concerning", partly because Russia is poised for attack, with a huge number of troops positioned on the border and ready for an "incursion" into Ukraine.
NATO foreign ministers meeting in Brussels have asked the general to come up with a plan which will include land, air and sea reinforcement strategy by April 15.
The move is designed to reassure nervous allies in Eastern Europe.
The comments follow NATO suspending all practical cooperation with Moscow in protest at its occupation of Crimea.
Russia has hit back by accusing the West of reverting to Cold War language.
Russian Foreign Ministry spokesman Alexander Lukashevich said: "The language of the statements rather resembles the verbal jousting of the Cold War era."
Reportedly, Russian President Vladimir Putin has assured German Chancellor Angela Merkel that he had "ordered a partial withdrawal" of military forces yesterday.