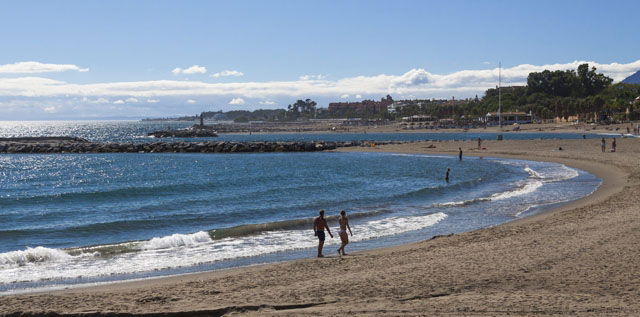 The sea water along the coast of Marbella has been tested and said to be 'excellent' by the Ministry of Health.
The tests were carried out during 2013 on the beaches of Artola, Las Chapas, Los Monteros, El Cable-Rio Real, Venus-Bajadilla, La Fontanilla-Faro, Nagueles, Nueva Andalucia, Puerto Banus, Guadalmina-San Pedro Alcantara and El Faro.
This was announced by Marbella Councillor for the Environment Antonio Espada, who said that similar results were obtained in 2013 and that this would help the city once again obtain blue flags for quality along its beaches.
The coastline is being prepared for the high season by spreading sand in the areas which have been damaged by storms.