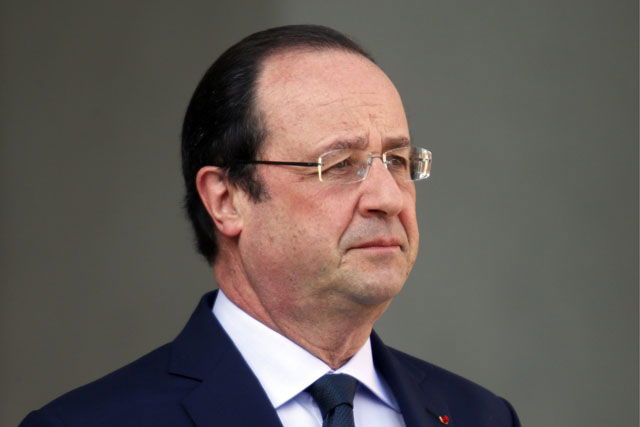 French Foreign Minister Laurent Fabius has warned that Britain will no longer be 'Great' but 'Small' if it leaves the European Union.
The Socialist minister claims that if the UK decides to quit the European Union it would mean we can no longer call ourselves 'Great' Britain.
Fabius, who forms part of Francois Hollande's French government, claimed Britain would be diminished if it was outside the EU, hinting that any move by the UK to sever ties with Brussels would leave the country diminished on the world stage.
Fabius was speaking at a Berlin conference. The minister was asked if he thought Britain would still be a full member of the EU in the near future.
He replied: 'If it is not, it will not be Great Britain but Small Britain.'
There are those who disagree with Fabius. UKIP Deputy Leader Paul Nuttall: "It is not EU membership that makes Britain a great country.
Indeed, our prospects have been harmed by the EU's political union which has made us less prosperous and less democratic. 
"Outside of the EU we could be a Great Britain with a global outlook, able to negotiate our own trade deals."
UK Prime Minister David Cameron has publicly promised to claw back power from the EU and Brussels. Cameron has promised a referendum on the EU by 2017.
However, some have viewed the Tory pledge as a political ploy to head off the threat posed by Nigel Farage's UKIP, which calls for Britain to leave the EU altogether.
The comment will undoubtedly fuel tensions between London and Paris.
It already comes at a Time of heightened anxiety as Liberal Democrat Nick Clegg and UKIP's Nigel Farage prepare for their second TV debate on whether or not Britain should remain in the EU.
France has insisted that the topic is a non-issue for Britain. Hollande has said that reform is not a priority for the UK.
Visiting Britain in January, Hollande insisted that giving the British people a say on leaving the European Union was "not urgent".
Speaking at a press conference alongside David Cameron, the French President said: "France would like the UK to remain within in the EU.
France would like to have a more effective European which can attain the objectives which we consider to be essential: growth, employment, energy and of course the capacity to bring in techniques for tomorrow and protect our population."
But he pushed aside Cameron's entreaty to renegotiate the power Brussels has. He said: "France would like the Eurozone to be better co-ordinated, better integrated.
And if there are going to be amendments of the text we don't think for the time being that they are urgent.
"We feel that revising the Treaty is not a priority for the time being."