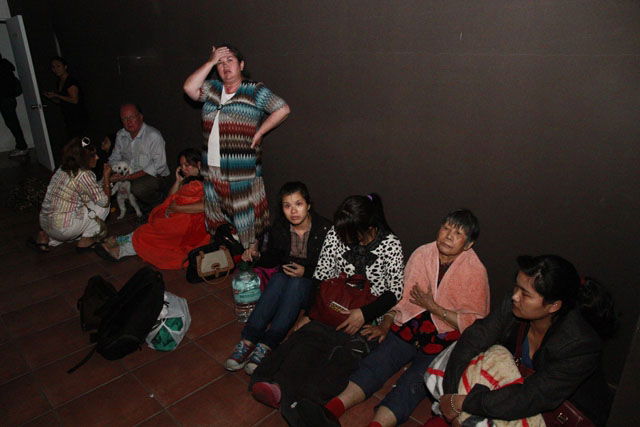 Chile has been hit by an 8.2 magnitude earthquake which then triggered a tsunami
The powerful quake struck the coast of the country yesterday (Tuesday), 62 miles northwest of Iquique near the Peruvian border.
The quake triggered a tsunami, which hit shortly later with 7ft high waves.
The quake was felt in the neighbouring countries of Bolivia and Peru and aftershocks were felt over the next few hours, including a 6.2 tremor.
Experts warned that more aftershocks and tremors could occur in the wake of the disasters and officials have said that the tsunami alert will remain in place for Chile and Peru for several hours.
Initially the tsunami warning extended to the entire Pacific Coast of Latin America, putting neighbouring countries on alert, but this has now been downgraded to just Chile and Peru.
Reports say that five people are dead. Chile's Interior Minister Rodrigo Penailillo said four men and one woman had died and several others have been seriously injured.
A mass 'preventative evacuation' of hundreds of thousands of people got under way as Chile's president Michelle Bachelet declared a state of emergency in the coastal areas hit.
This operation was hampered by landslides blocking access for thousands who desperately tried to reach higher ground. Residents have gathered in public buildings like schools, which are being used as shelters.
Chaos ensued after the natural disasters. Fires broke out in the Iquique vicinity and 300 inmates escaped from a women's prison.
Thousands of people lost power and government troops have been deployed in an attempt to prevent looting.  
Mr Penailillo said: "We have taken action to ensure public order in the case of Iquique, where we've had a massive escape of more than 300 female prisoners from the Iquique jail, so that the armed forces and police can coordinate and provide tranquillity and security to the residents."
Chile has been hit by several quakes in the last two weeks. A 6.7 magnitude quake struck the country on March 16, causing over 100,000 people to evacuate low-lying areas.
In February 2010 an 8.8 magnitude quake caused a tsunami that killed more than 500 people in the country.