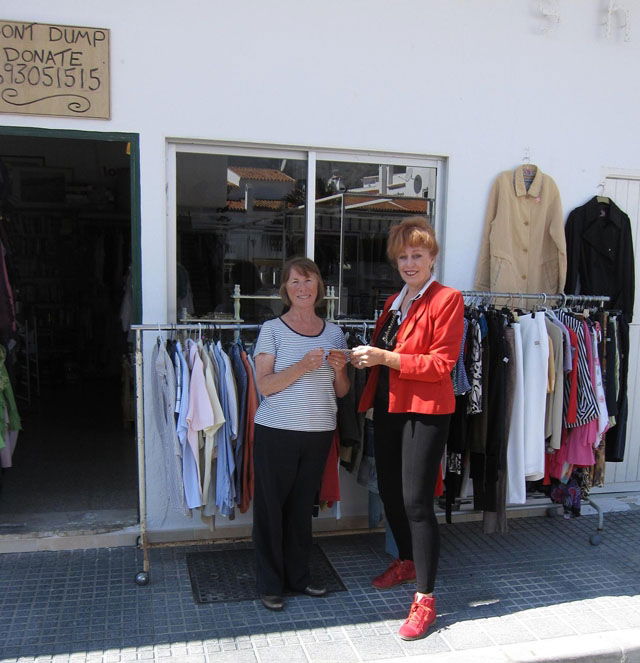 On Saturday, 29th of March Bob and Patsy Muldowney threw a wonderful party at Villa Flamenca in honour of Patsy's 80th birthday.
But this was a birthday party with a difference. Instead of giving presents, guests were asked to donate money to charity.
Birthday girl Patsy handed over a massive 800 Euros to Nicole Brouwers from charity shop Pocapecunia. 
The money is in aid of The Love a Child Foundation.
The birthday/charity fundraiser was a wonderful gesture which will make a lot of children in Burma, Laos and Ecuador very happy.
Thanks so much Patsy.