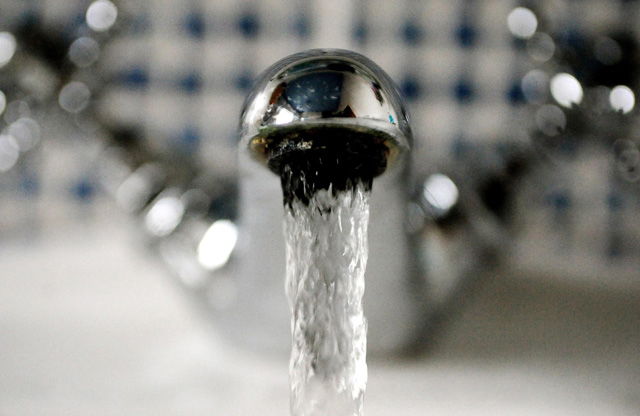 Scientists have revealed that fluoride in tap water is safe for us after all and it can actually reduce the chance of getting tooth decay and improve our overall dental health.
According to a Public Health England (PHE) report people living in areas where water fluoridation schemes are in place are less likely to have tooth decay than those in other areas.
Dental hygiene experts say there are 'significant benefits' of the schemes after compiling the first national report on the findings.
Fourteen out of 152 local authorities in England have water fluoridation schemes in place – covering six million people.
For the report experts measured the dental health of five-year-olds with baby teeth and 12-year-olds with adult teeth from both fluoridated and non-fluoridated areas. 
In areas which participate in the water adjustment scheme there were 45% fewer hospital admissions for tooth decay among children aged one to four.
There were 11% fewer 12-year-olds with tooth decay in fluoridated areas compared to non-fluoridated areas.
The findings also revealed lower rates of kidney stones and bladder cancer in fluoridated areas.
The report says: "Tooth decay is a significant public health problem in England.
Professor John Newton, PHE officer, said: "There is a good deal of speculation about water fluoridation schemes. This report provides new data which is direct evidence of the safety and efficacy of water fluoridation in England.
"There is no evidence of any effect on general health in fluoridated areas compared to non-fluoridated areas. There are important benefits in terms of dental health – it does look as if there are really significant benefits in those areas that have water fluoridation schemes.
"We will use this report as a basis for discussions with local authorities on the scope and content of further reports and on the role of fluoridation as a public health measure."