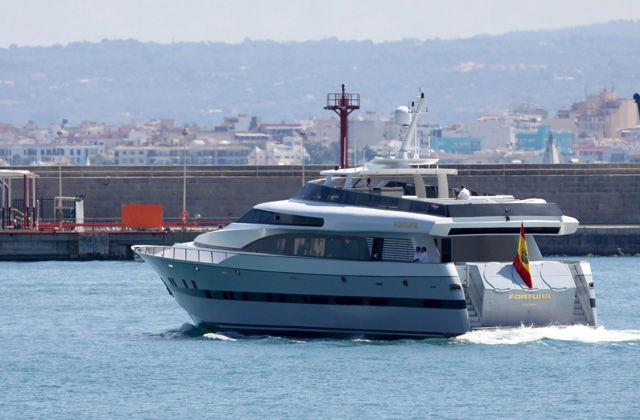 The yacht 'Fortuna' used by the Spanish Royal Family for more than 13, has been renamed 'Foners' and is in Port Adriano, Calvia, Mallorca, waiting for a new owner.
It was repaired in Porto Pi, Palma de Mallorca, following the King's decision to give it up last May as a show of austerity due to its high maintenance costs.
It had been given to him in 2000 by businesses and institutions which were part of the Balearic Islands Tourism and Cultural Foundation (Fundatur).
The National Heritage Department returned it to them and they decided to sell it.
The 41-metre-long yacht was specially equipped for the King and originally cost €18 million.
It was built in 1997 in Cadiz, and replaced the former 'Fortuna', a name which can only be used for the King's Yacht, which was donated in 1979 by Saudi Arabia's King Fahd.
With a weight of 35.4 tonnes it can reach speeds of up to 68 knots per hour. It was last used by the King in August 2012.
It has a living room, dining room, kitchen and four cabins for eight passengers, as well as three other rooms for the crew of up to eight people.
The money from its sale will reportedly be used by Fundatur for the cultural and tourist promotion of the islands.