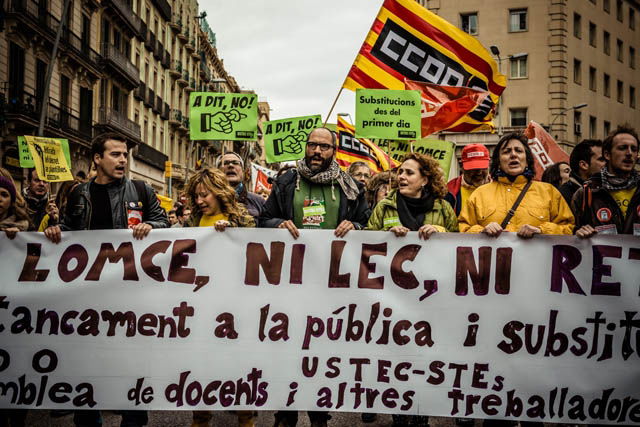 Spain's Deputy Prime Minister, Soraya Saenz de Santamaria, has said that Madrid cannot allow Catalonia to hold a referendum on independence because such a vote would be illegal.
This latest refusal comes in the wake of Prime Minister Mariano Rajoy's comment that the idea of a separate Catalonian state is 'unconstitutional'.
At a pro-government rally in Barcelona yesterday (Sunday), Soraya Saenz de Santamaria said that the government could not let the Catalonian part of the population decide the question of national sovereignty for the entire country.
The politician said that Madrid is ready to open a dialogue with the Catalonian region on various issues – provided the topics stay in line with the Spanish constitution.
She also stressed the fact that if the region becomes separate from Spain altogether, it will no longer be an EU member – and may even have to leave the Eurozone.
Recent years has seen a surge in Catalonian voices calling for the region to be granted independence.  
In January 2013 a declaration of self-determination was unanimously adopted by the region's parliament.
However, Spain's Constitutional Court managed to partially strike down a sovereignty claim approved by Catalan lawmakers.
Last September over a million Catalans took to the streets in a major pro-independence demonstration.
Recent polls indicated that about half of the 7.5 million inhabitants of Catalonia, a region with its own language and cultural traditions, want to break away from Spain.
The President of the region, Artur Mas, has vowed to hold a referendum on secession from Spain on November 9 of this year.