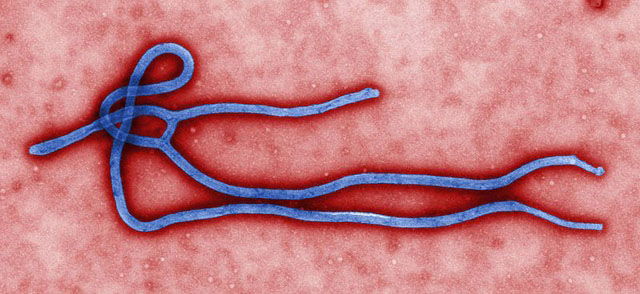 As neighbouring country Guinea struggles to battle against a deadly outbreak of Ebola, Senegal has closed its borders in a bid to stop the virus spreading.
On Saturday Senegal announced that its border crossings with Guinea would be closed 'until further notice'.  
Guinea reported on Saturday that the number of suspected cases had reached 111, with 70 deaths. Eight of the cases confirmed were in the country's capital, Conakry.
Liberia and Sierra Leone have also reported suspected cases of the killer virus, which is posing a 'serious threat' to the region.
The WHO said that, in all of the cases in these countries, the patients had recently been in Guinea, suggesting that the country may be the source of the recent epidemic.  
Ebola is one of the world's most deadly viruses, with the Zaire strain first discovered some 38 years ago having a 90% fatality rate.
It causes a range of symptoms including haemorrhagic fever, muscle pain, weakness, vomiting, diarrhoea, organ failure and, eventually, unstoppable bleeding. No vaccine or treatment is yet known.
Doctors Without Borders say that the situation has been exacerbated as mourners at funerals in these countries touch the bodies of the dead.
The EU has pledged 500,000 Euros to fight the spread of the virus.
Ebola can be transferred from wild animals to human beings. Guinea has banned the consumption of bat soup – a popular dish in the country – as it is believed that the fruit bat is the host species of this particular strain of the virus.