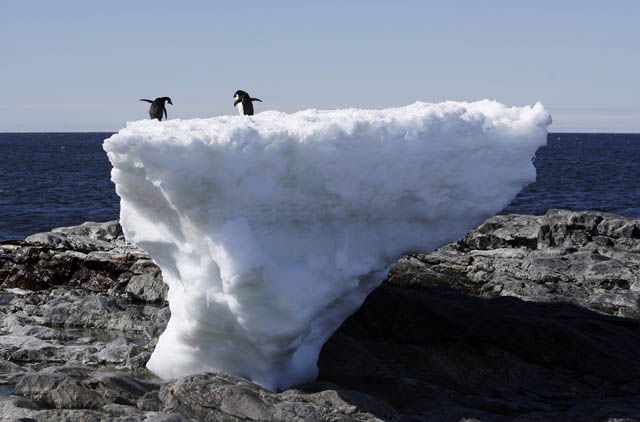 A new UN report says that the evidence of global warming is now overwhelming and the impact is "irreversible".
In the landmark Intergovernmental Panel on Climate Change (IPCC) report, scientists say that the impact of global warming is already being felt across the globe.
The report, unveiled in Yokohama, Japan, following a five-day conference, gives the bluntest warning yet by the IPCC of extreme consequences from climate change.
The major report warns that flooding, droughts, heatwaves and wildfires will pose a massive threat to humans in the not so distant future as climate change worsens.
The report goes into greater detail than ever before into the impact of climate change and argues that the problems will only increase with every additional degree that temperatures rise.
The scientists say that the world is in "an era of man-made climate change" and has already seen impacts of global warming on every continent and across the oceans.
IPCC chair Rajendra Pachauri said: "Nobody on this planet is going to be untouched by the impacts of climate change."
The White House describes the report as a call for action, with Secretary of State John Kerry saying: "Waiting is truly unaffordable. The costs of inaction are catastrophic."
The findings suggest that humanity is ill-prepared to adapt to the risks of a rapidly changing climate.
There will be an increase of problems such as higher levels of malnutrition, poorer food production, more disease and more displacement as areas are hit by the changes.
One of the authors of the 32 volume report, Princeton University professor Michael Oppenheimer, warned: "We're all sitting ducks."
At the London School of Economics, Professor Sam Fankhauser, a contributing author to the report, said: "In the UK and the rest of northern Europe, we will need to cope with increasing risks from coastal and inland flooding, heatwaves and droughts.
"The UK and all rich countries must also provide significant support to help poor countries, which are particularly vulnerable, to cope with the impacts of climate change."
Vicente Barros, co-chair of the IPCC study, from the University of Buenos Aires, Argentina, said: "We live in an era of man-made climate change.
"In many cases, we are not prepared for the climate-related risks that we already face. Investments in better preparation can pay dividends both for the present and for the future."