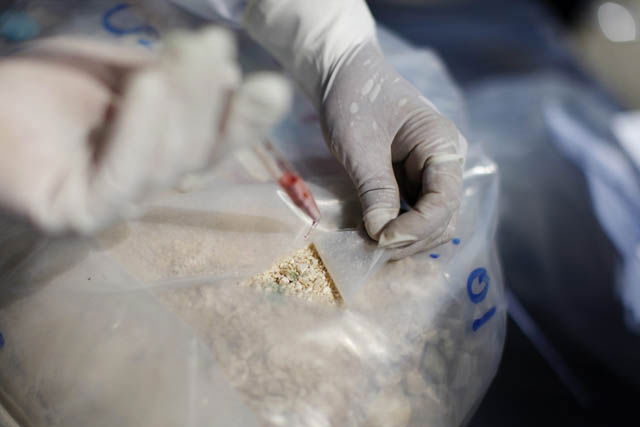 Authorities intercepted forty-two kilos of cocaine concealed in film equipment at Alicante airport.
Packing cases full of cameras and other material for film-making were flown to Argentina in December last year, returning three months later.
An inspection by Customs officials at the airport working in collaboration with officers from the Fiscal Analysis and Investigation unit (ODAIFI) found that the crates contained rather more than appeared on the customs' declaration.
Closer examination revealed false sides to the packing cases which, once dismantled, revealed 72 packages of a substance subsequently identified as cocaine.
Two men, aged 52 and 56, both of Dutch nationality, were later arrested in Campello in connection with the discovery.