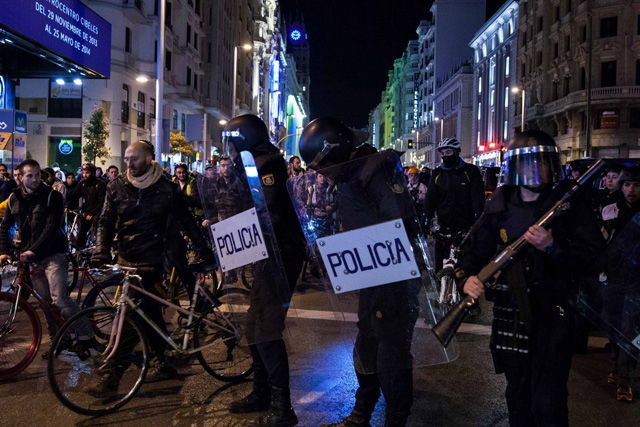 Yesterday (Thursday) saw another spate of student protests in Spain, with participants angry at government reforms to education.
Students took to the streets in over 70 protests nationwide to criticise government cuts to education.
Reportedly, around two million Spanish young people have abandoned their studies because of education cuts and an increase in fees.
Yesterday's wave of protests came on the day Interior Minister Jorge Fernandez Diaz spoke for the first time about the riots on the streets of Madrid on Saturday: "There could have been some failures in co-ordinating information between police teams on the day," he told reporters.
Just last Saturday Spain saw a demonstration that culminated in the capital, Madrid, and resulted in violent clashes with riot police.  
Hundreds of thousands of protestors gathered in the capital from all over the country to take part in a 'Dignity March'.
What began as a peaceful protest against government cuts to jobs and services became a clash with authority as the day became marred by violence.
More than a hundred people, including police, were injured, while nineteen people were detained.