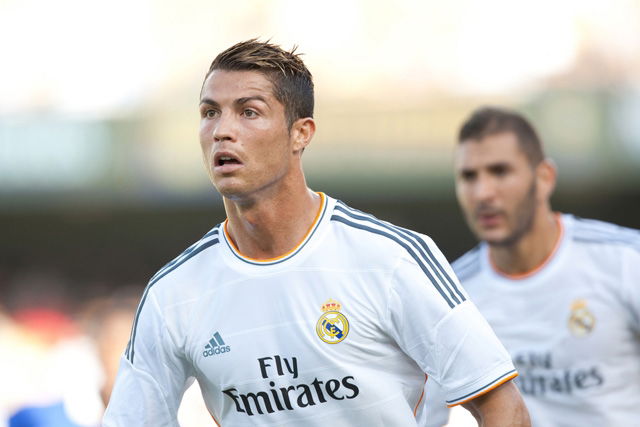 Spanish media reports have revealed that Real Madrid forward Cristiano Ronaldo has sustained a patella tendon injury.
Reports indicate that the injury won't keep the Portuguese star out of action but Spanish daily sports newspaper Marca claims that Ronaldo has been somewhat subdued in recent games due to his knee problem.
The paper says that the injury could date back to the second leg of the Champions League game with Schalke.
Ronaldo, 29, allegedly insisted on playing in the match – despite Real Madrid having a 6-1 points lead over their opponents.
Sources say that Ronaldo has needed physiotherapy treatment on his knee every day and his kneecap has in fact been bandaged during recent matches.
Marca said that Ronaldo was unable to prepare properly for the El Clasico tournament after being unable to get much training in with the team as he had to take time to meet with physio staff.
Many are saying that Barcelona's Messi stole the show in the recent game between the rival teams because Ronaldo has been feeling out of sorts due to the knee problem.
Despite any minor problem though, Ronaldo is expected to play against Rayo Vallecano tomorrow.