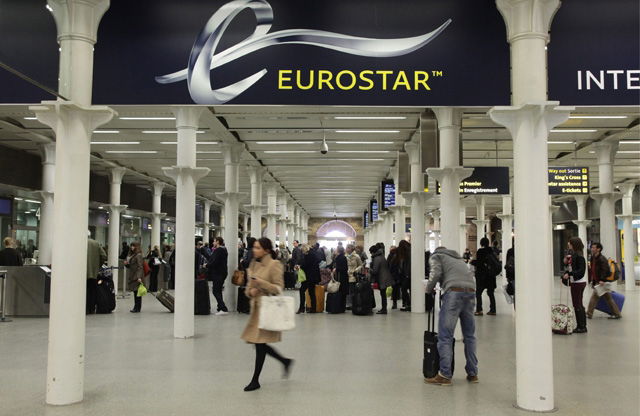 Eurostar trains were hit by delays after lightning strikes caused a series of blazes, resulting in major service disruption.
The lightning strikes hit the South East, causing travel chaos on both domestic and international trains. Hundreds of people were delayed on the trains.
One train had to turn back to return to London, while three other trains arrived at St Pancras station after lengthy delays.
Four Eurostar trains were stopped on the line after a fire broke out near the UK entrance to the Channel Tunnel on Thursday evening.
Fortunately nobody was injured in the blaze and there was little damage to the track.
Eurostar spokesman Pierre Delalande said customers were offered taxis and hotels where necessary.
Mr Delalande said: "Four trains were affected – two from Paris to London, one from Brussels to London and one from London to Paris.
"The only one that didn't make it was London to Paris because of a delay after the lightning, so went back to London."
A full service was expected to resume from this morning (Friday).
A Kent Fire and Rescue Service spokesman said firefighters had been called to a "number of incidents" in the Folkestone and Dover areas.