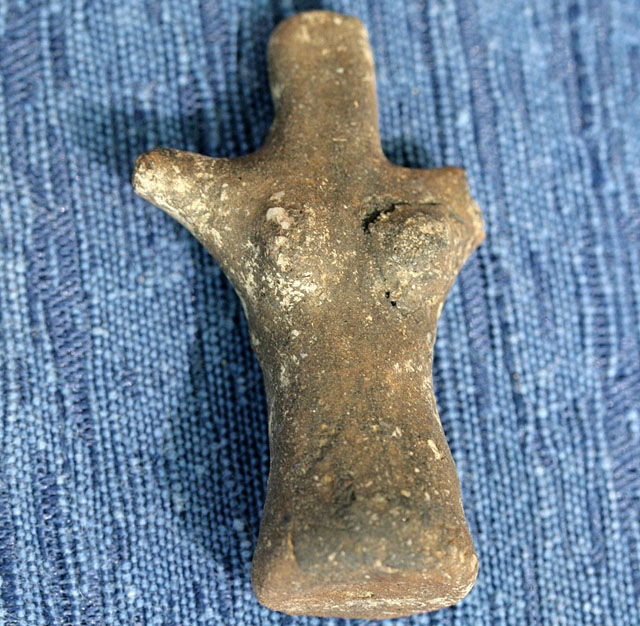 Estepona Town Hall has agreed for the 5,000-year-old figure known as the 'Venus of Estepona' to become the town's symbol.
The figure is on show at the Municipal Archaeological Museum and is the only one of its kind found during archaeological digs in Malaga province.
It is made of clay and was found in the Arroyo Enmedia area. It is believed to be an amulet or fertility symbol linked to rituals used in prehistoric times.
It was found in August 2011 amongst other objects such as ceramic vases, arrowheads, stone axes, the parts of a necklace and other stone items.
The 'Venus' is five centimetres tall and represents the female form in simple shapes with no physical details. However, the genital area is accentuated and so are the breasts.
The Councillor for the Socio-cultural Department, Maria Dolores Espinosa, said that the statue deserved to be one of the town's symbols as it provides valuable information about the past of Estepona.
She also said that Estepona will be seen as a town which is concerned with learning its past and conserving archaeological remains.