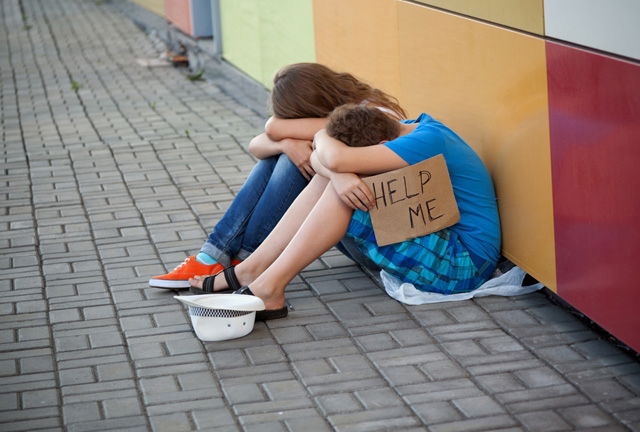 Spain comes in second place, after Romania, in child poverty within the European Union.
According to a recent study €2,600 million would solve the child poverty problem in Spain – this figure is less than the amount earmarked to update the country's motorways.
Caritas, Spanish charity, indicates that 11.7 million people in Spain are affected by penury and the risk of child poverty in 2012, the last year for which there are complete statistics, is 29.9% which is nearly nine points above the average of the EU.
12% of the working population do not earn enough to lift themselves out of poverty.
According to Caritas figures at least a million and a half Spanish households are living in poverty, this is 69.8% more than in 2007 when the recession began – this comes to an approximate total of five million people.
This rise, comments Caritas, can be attributed to the falling of the social pillars of employment, housing and healthcare.