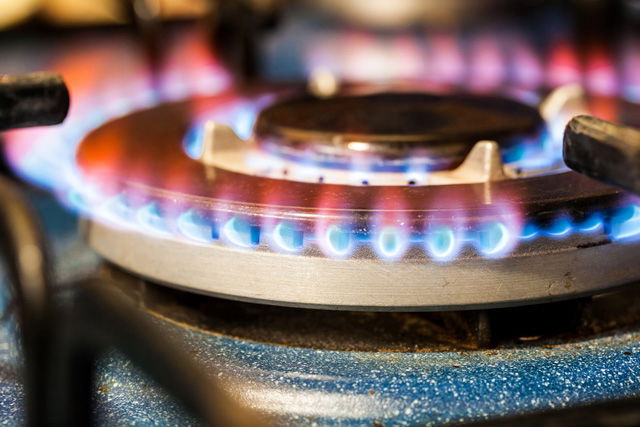 Energy watchdog Ofgem is concerned about energy companies and their profits and has referred the sector to the new Competition and Markets Authority (CMA).
The decision to open an inquiry into competition in the sector could lead to the 'big six' energy firms being broken up.
Ofgem has noted a quadrupling in energy company profits between 2009 and 2012.
The watchdog accused suppliers of "consistently setting higher prices for consumers who have not switched."
They suggested that households were not engaging with the energy market because firms were generally not trusted to be open and transparent.
The watchdog's review found that retail profits soared from £233m in 2009 to £1.1bn in 2012.
Ofgem concluded there is clear evidence of suppliers becoming better at being cost-effective and making reductions.
They say that the upcoming market investigation will conclusively determine whether there should be more separation between the largest companies' supply businesses and generation arms. The clearer division would provide more clarity on earnings.
SSE, one of the so-called 'big six' companies, announced Wednesday it will legally separate its supply and generation businesses in a bid to improve transparency. They also promised a price freeze until January 2016.
Ofgem found no evidence of pricing collusion but did discover "evidence of possible tacit coordination" in the timing and size of price announcements and new evidence that prices rise faster when costs rise than they reduce when costs fall."
Ofgem also said that June 1 it plans to substantially increase the level of penalties it imposes on energy firms who break its rules to give "sufficient focus within businesses."
Chief Executive Dermot Nolan said: "Ofgem believes a referral offers the opportunity to once and for all clear the air and decide if there are any further barriers which are preventing competition from bearing down as hard as possible on prices.
"The CMA has powers, not available to Ofgem, to address any structural barriers that would undermine competition.
"Now consumers are protected by our simpler, clearer and fairer reforms, we think a market investigation is in their long-term interests."
The competition investigation plan was welcomed by politicians, consumer groups and even by some of the 'big six' firms themselves.
Centrica, owner of biggest supplier British Gas, said it is committed to "an open, transparent and competitive British energy market" and backs any moves that will restore trust.