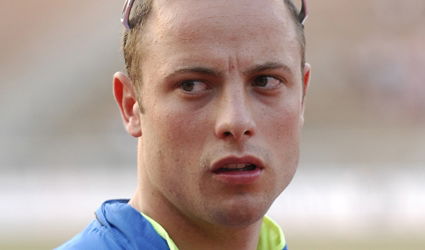 LIKE many of us, I have been intrigued by the Oscar Pistorius murder trial in South Africa.
As someone who also watched just about every minute of the OJ Simpson trial, where, in the light of overpowering evidence to the contrary, an animal was actually found not guilty (later to be found guilty in a civil court) by a sympathetic jury – mainly composed of elderly black ladies – I have been fascinated to see if another celebrity wriggles out of something that, for a lesser mortal, would be cut and dried within a few days.
Personally, I can't see what difference it really makes who was in the toilet when this young man blasted the shots through the door. Nor do I think any intruder who locked himself in the loo screaming for mercy was actually any threat to a person standing outside with a loaded pistol in his hand.
No, to my mind this is a spoilt young man with an uncontrollable temper, used to throwing his weight about and, up to this point getting away with just about anything. Irrespective of who was in the loo, he killed them in a fit of vicious rage and is, in my opinion, therefore guilty of murder.
One or two other things have fascinated me about this trial, not least the fact that it was from the same court Nelson Mandela was sent down all those years ago. 
Having been in SA during the dark days of apartheid the situation today appears to me nothing short of miraculous. 
Another is the rather quaint way they address the female judge. M'Lady in that SA accent sounds for all the world like Thunderbirds' chauffeur Parker addressing Lady Penelope herself!
In a recent piece I wrote that I had always considered the Princess Diana rather a manipulative woman, fully prepared to use the press to further her own cause. The reaction I got to that particular statement was, as anticipated, a deluge of hate mail descending through my inbox. Well, in the light of the recent disclosures of her handing over the phone numbers of all the Royals up to, and including the Queen, I think my point has been somewhat proven, wouldn't you say? 
And that's about it. I'm still down in the Tenerife sunshine. There is something to be    said about all-year-round sunshine! Ah, well, someone has to do it. Just a few more weeks and I'll be back with the family. Yesss. I've actually just finished appearing in a Channel Five documentary. The theme is 'Growing old Disgracefully'.
Sounds about right! I understand it'll be aired late May early June. I'll keep ya posted.
Enjoy your week, and whatever ya do, always keep the faith, love Leapy. [email protected]