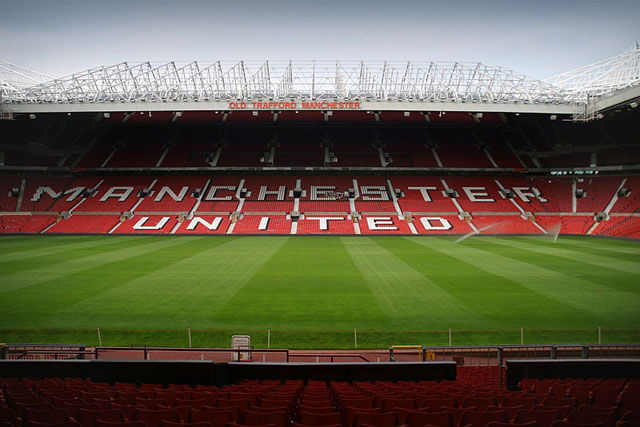 Manchester United's Wayne Rooney has admitted that the team's rivals are no longer afraid of coming to Old Trafford.
Following a 3-0 defeat to Manchester City the striker said that, at the moment, his team just aren't good enough to win. 
After they´ve lost six Barclays Premier League matches at Old Trafford this season the player admitted that his team had lost their Old Trafford 'fear factor'.
Rooney was contemplating yet another poor performance from Manchester United following comments after the recent 3-0 defeat by arch-rivals Liverpool that the match was one of the worst days he had ever had in football.
The England international said: "I don't know but it's not good enough.
"We can't lose six homes games in a season and we have to put that right and make this a place teams fear again.
"We know we have to respond. It's a bad night for us all but we have to move on."
Rooney told MUTV: "We didn't deserve to win. We weren't clinical enough and we didn't create enough chances.
"No-one likes to lose a derby game – they're big games and they're great to win, but when you lose it's not a great feeling.
"It was a poor start – I'm not even sure whether we touched the ball before they scored.
"After that, I thought we did okay and got back into the game a little bit but their second goal was a killer."
Manager David Moyes, talking of his first season that some have described as 'disastrous', said:  "I thought it would be a tough year for us, no doubt about that, but I hoped we would be much more competitive and closer to the top of the league than we are at the present time.
"Everyone knows this is going to be a job which is going to take a little bit of time to get the way we would like it but that is the job and I recognise that.
"It is under way in its own way. You don't just suddenly change things around.
"A lot of other clubs have had to change and they have had to do rebuilding jobs and look at the time it has taken them to do that and get to a level of competing. We hope it won't take us as long as some of those clubs have taken.
"I think we have got a period of time where we are going to have to make sure we get to that level which we are not at just now."