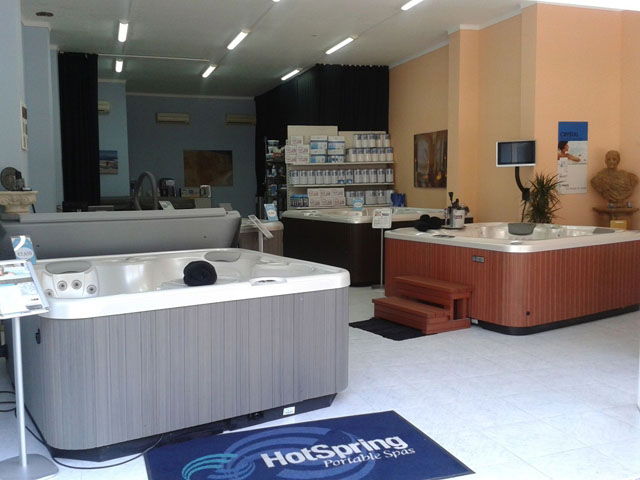 Alpha Pools and Spas is the place for anyone island-wide to come when considering a pool, hot tub, spa, and much more.
In fact, you'll find saunas and barbecues at Alpha too.
You can also count on them for installation, maintenance, and pool cleaning and repair. And they're available all throughout Mallorca!
David Campling runs Alpha Pools and Spas and is proud to sell HotSpring Spas, one of the top manufacturers in the world.
HotSpring Spas have sold over 1 million spas during their 36 years in the business.
Made in the USA with up to 7 years warranty, they offer fantastic value for the money.
David doesn't want price to stand in the way of customers getting what they want from Alpha.
He stated, "We always we love to haggle with customers and come up with a special offer that meets their requirements."
Before living in Mallorca where he has lived for 8 years, David was in the UK as a service engineer and sales specialist in high-value hardware and software always for companies with a high focus on customer satisfaction.
With an approach that prioritises customer service, it is no surprise that Alpha Pools and Spas has many customers on the Island, both new and old.
Villa owners who rent out their villas to holidaymakers have successfully purchased from Alpha.
Naturally, a spa offers increased rental revenue plus the possibility of renting early and late in the season, even in the winter.
And as only an estimated 5 per cent of rental properties in Mallorca have a hot tub, this is a sure way to set your villa apart from the crowd.
For more information, ring them up, email, visit the website, or just pop in the Alpha Pools and Spas shop for a chat and a coffee.
Open Monday-Friday 10am-4pm and Saturday 10-2pm.
Outside hours also available by appointment, just give them a ring!
Alpha Pools and Spas
c/Pollentia 75
07400 Alcudia
971 545 377
www.hotspringmallorca.net