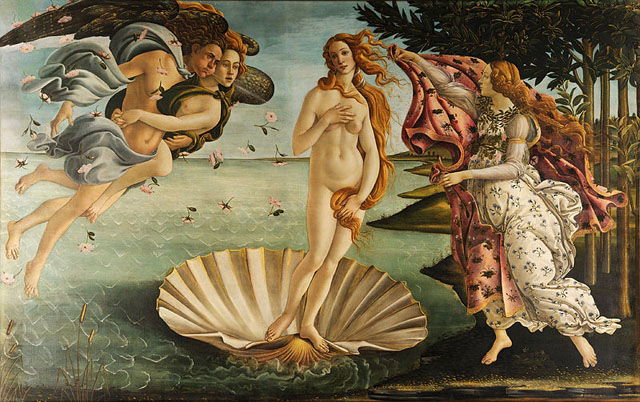 A Spanish tourist, 25, caused a stir on social networking sites and in the press after undressing before a Botticelli painting in Florence, Italy.
The unknown Spaniard was reported for obscene acts and later released with charges after entering the Galería degli Uffizi in Florence and undressing before the painting of The Birth of Venus on Saturday.
He entered just like any other tourist, but once in front of the painting, he undressed, kneeled down and threw rose petals, according to witnesses.
Museum guards immediately called the Carabinieri, who covered him with a blanket and took him to a station while he shouted "Freedom, freedom."
The museum director, Antonio Natale, confirmed that he had caused no problems and that nothing was damaged.
The Italian press is questioning whether the Spanish tourist went mad or whether it was a demonstration of Spanish 'art'.