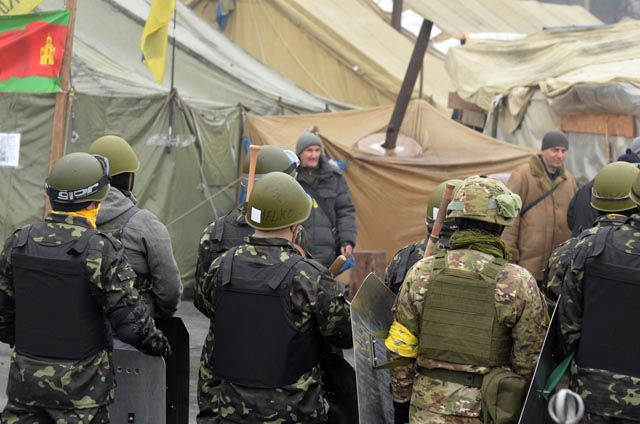 Obama: We are united against Russia
US President Barack Obama has promised Ukraine that Europe and America are united in support of the country's government and its people.
Obama was speaking shortly after his arrival in Europe for global security talks. The week-long visit will see the US leader visit four countries and attend the Nuclear Security Summit, a G7 meeting, a NATO discussion and a meeting with the Pope.
The visit will be dominated by efforts to form a common response to Russia's occupation of Crimea.
A G8 meeting was due to take place but G7 countries – UK, USA, France, Germany, Canada, Italy and Japan – all agreed to pull out of the talks with Russia and hold a meeting of their own in Brussels.
President Obama emphasised that European leaders need to unite and that Russian President Vladimir Putin must understand the economic and political consequences of Russia's actions in Ukraine.
Obama told Dutch newspaper de Volkskrant: "If Russia continues to escalate the situation we need to be prepared to impose a greater cost."
During his European meetings, Obama will seek to isolate Russia while gaining an understanding of how far the EU is willing to go in admonishing Russia, which is one of its largest trading partners.
The US president said: "The United States does not view Europe as a battleground between East and West, nor do we see the situation in Ukraine as a zero-sum game.
"That's the kind of thinking that should have ended with the Cold War."
Despite criticism and sanctions against Russian individuals, Russia has strengthened its grip on Crimea in recent days, with the threat of further invasion.
Ukrainian troops have withdrawn from Crimea and there are reports of large numbers of Russian soldiers along the borders of the territory.